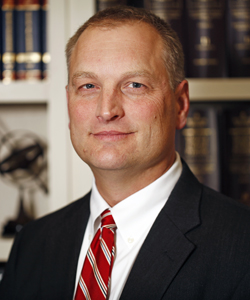 Patrick F. Nash represented defendants in criminal matters for two decades before teaming with Brandon W. Marshall and forming Nash Marshall, PLLC in 2012.  His practice focuses on complex criminal defense, with particular emphasis on federal matters.
Mr. Nash is the current coordinator of all attorneys in the Eastern District of Kentucky who contract with the Court to provide defense services for indigent defendants.  He is a member of the United States Courts' Defender Services Advisory Group, the United States Court of Appeals for the Sixth Circuit's Advisory Committee on Local Rules, and the Sixth Circuit's Committee on Pattern Criminal Jury Instructions.
He has represented an array of high-profile defendants, public officials, attorneys, physicians, and professionals of all types accused of various forms of malfeasance.  Mr. Nash has notable experience in the areas of Federal Criminal Defense, Death Penalty Murder Cases, Defense of Public Officials, White Collar Defense, Defense of Professionals, Health Care Defense, Mining Cases, Appellate Practice, and State Court Criminal Defense.
Nash frequently organizes and presents continuing legal education seminars for federal criminal practitioners.  He is also a recurrent speaker at the University of Kentucky College of Law, lecturing on criminal law topics.
He is a graduate of Cornell University and the University of Kentucky College of Law.  Before going into private practice, Mr. Nash was a law clerk for the Honorable Henry R. Wilhoit, Jr., United States District Court Judge.
Reach Pat at pfnash@nashmarshall.com